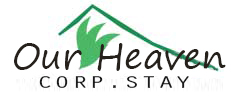 › Corporate apartments
› Expact Relocation Management
› Serviced rooms
› Corporate events


services
Our constant endeavour is to offer you more options of luxury in all locations & we keep adding to our existing list time & again. All you need to do is tell us your specific requirements & we will help you with that in a stipulated time period.
Source at various locations or various apartments in same location
One Vendor who needs to understand your service level expectations
One Vendor Billing making it convenient on your payment process
Expat Relocation Management
We provide end to end services for expats and long term (11 months and above) contracts. Apartments, Villas in any part of Banglore and others metros.
Provide furnished apartments and homes near schools and major shopping. We understand the special needs of each family and customize to their requirements "at HOME experience"
Looking for a specific living space that meets your unique needs? Our elegantly furnished two and three bedroom apartment suites are conveniently located in well-maintained properties in and around major metropolitan areas.
are ideal for business travelers and relocating families
Furnishing in our
1) Living Room
Sofa; Coffee Table; Lamps; Color TV with remote; wireless broadband.
2) Bed Room
Queen size or twin beds available ;Double dresser with mirror or chest; Nightstands & lamps TV with remote; wireless broad band; work desk & chair; Additional set of linens.
3) Bath Room
Thick, color-coordinated cotton bath, wash & hand towels; Matching rug; Shower curtain & liner; Soap dishes, toothbrush holders & drinking cup.
4) Convenience
Dining table with four chairs; Telephones; Iron & ironing board; washing m/c; Laundry basket; high Speed Internet available; dryer.
5) Kitchen
Refrigerator/Ice Trays; Microwave; Coffee maker; Pots & pans; Toaster; Plates & glasses.